.
Garden Diary - November 2017
---
If you have any comments, observations, or questions about what you read here, remember you can always Contact Me
All content included on this site such as text, graphics and images is protected by U.S and international copyright law.
The compilation of all content on this site is the exclusive property of the site copyright holder.
---
November
---
British White Cattle in Autumn
Sunday, 12 November 2017
---
Today started off in the kitchen. I was busy baking fruit cake and making pear cranberry chutney. Then, after lunch I had some run around and errands to do - take a jar of peach tomato salsa to Dave at RiverNet Computers (he and Lorraine were cleaning / re-arranging / getting ready for the holiday art show on December 2 & 3), continue on to Tassot Apiary for honey and other good things, then back on the road to Clinton for some shopping. And
as I came by the field, why, all the cattle were right up by the fence near the driveway, either standing around or napping, chewing their cud. So of course I had to pull in, scramble out with my camera, and take a few pictures. Francis was just laying there, back to the driveway, very calm. I'm not sure but what he looks even bigger, laying down, than standing up.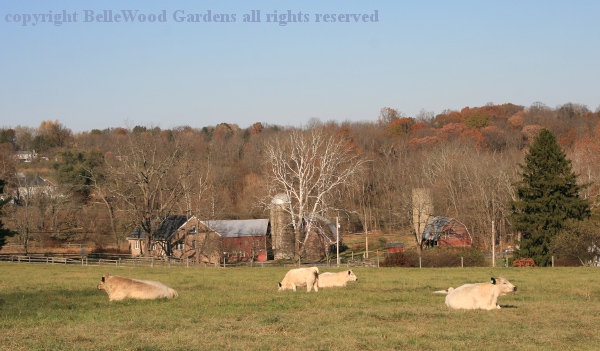 I got this very bucolic image of the countryside in autumn,
with cattle. Suitable title, don't you agree?
That's Francis, off on the left. Diane told me that, "Francis has been a busy man this month. Most days it is just one cow, but one day there were 3 cows needing his attention. I think he had a couple of days off last weekend. He needed a rest."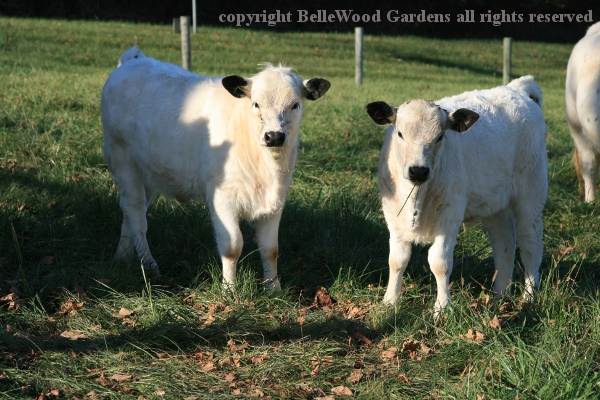 The early fall born calves are looking very charming.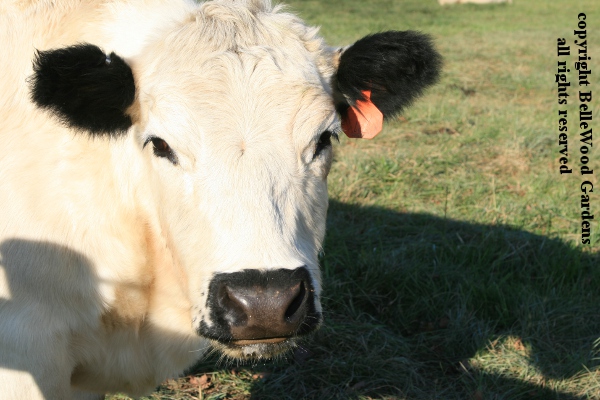 Love the black points, those shaggy ears and long eyelashes.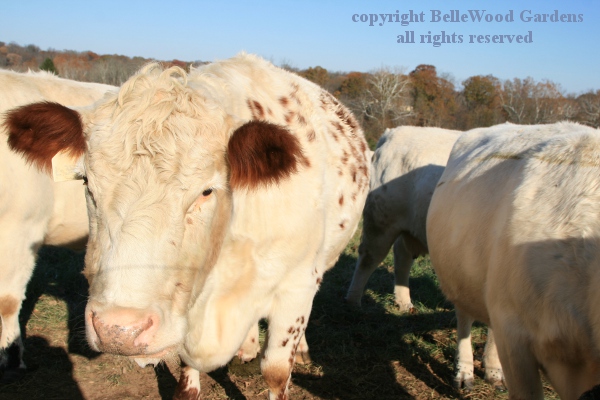 And this cow, with rust brown ears. And spots.
A delightfully serendipitous interruption to my travels.
Back in my car and onward to the shopping.
---
Back to Top
---
Back to November 2017
---
Back to the main Diary Page